One of the great character actors of the last half-century,
Pat Hingle
, has died. He was 84.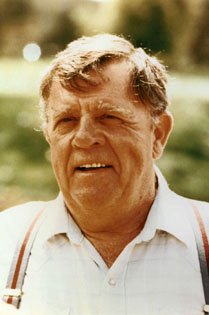 Most Gen-Xers knew
Hingle
best as Commissioner Gordon of the
Tim Burton
and
Joel Schumacher
Batman films, but his résumé was far, far more expansive than any single franchise or genre of film. A University of Texas major who enlisted in the Navy after Pearl Harbor,
Hingle
was a crew member aboard the
Fletcher
-class destroyer
USS Marshall
(DD-676), escorting
FDR
home from the Teheran Conference, which was the first face-to-face meeting of the Allies' Big Three (
Roosevelt
,
Churchill
, and
Stalin
). Later, using his G.I. Bill of Rights and a partial tuba scholarship (yes...really),
Hingle
returned to t.u. and earned a degree in radio broadcasting.
A Broadway fixture who would originate the role of Gooper in
Cat on a Hot Tin Roof
,
Hingle
's first onscreen role was, as luck would have it, in one of the last century's most memorable titles, alongside many of his, or any other generation's greatest talents giving some of the most provocative and impactful performances ever filmed: As Jocko, the tough, streetwise, empathetic (some might say, prototypical) bartender of
On the Waterfront
, he shared the screen with Hollywood luminaries
Rod Steiger
,
Karl Malden
,
Lee J. Cobb
, and, of course,
Marlon Brando
in perhaps the defining role of his storied career. For the next two and a half decades
Hingle
was a mainstay on a variety of network television series, playing a variety of toughs, goofs, G.I.s, lawmen, and the occasional doctor, in some of the Golden Age of Television's most recognizeable titles:
The Phil Silvers Show
,
Alfred Hitchcock Presents
,
The Untouchables
,
The Twilight Zone
,
Dr. Kildare
,
Route 66
,
Rawhide
,
Daniel Boone
,
The Fugitive
,
The Defenders
, and
The Andy Griffith Show
, as well as a bevy of television showcases, among them
The Kraft Television Theater
, the
Philco
and
Goodyear Television Playhouses
, and
Studio One
.
Hingle in The U.S. Steel Hour (1959)
Despite being featured in a career's worth of television roles with many up-and-coming major motion picture talents,
Hingle
frequently flirted with silver-screen stardom himself; in 1960, after turning in a well-regarded performance in the military-academy drama
The Strange One
, he was offered the title role in the multiple-Academy Award-winning
Sinclair Lewis
epic
Elmer Gantry
(for which
Burt Lancaster
won the Oscar for Best Actor in 1961); however, he was prevented from filming what might well have been the role of his career by falling fifty feet down an elevator shaft as a result of a freak mechanical mishap, by the near-fatal injuries he sustained and a long, difficult rehabilitation. The next year, he appeared in
Elia Kazan
's adaptation of
William Inge
's
Splendor in the Grass
, with
Warren Beatty
and
Natalie Wood
, in the role that would earn her a Best Actress Academy Award nom; in 1963, he once again shared the screen with
Brando
in
The Ugly American
. Still more meaty, high-profile character actor roles would follow: in 1963's
All the Way Home
, where he finally appeared alongside
Elmer Gantry
siren
Jean Simmons
; in a famous CBS presentation of the Broadway revival of
Tennessee Williams
'
The Glass Menagerie
, as Laura's prospective suitor, Jim; and, perhaps most memorably for aging Baby Boomers, as Judge Adam Fenton, the gritty, genteel mentor of and apologist for a revenge-minded Jed Cooper in the seminal
Clint Eastwood
Western
Hang 'Em High
.
With Georgann Johnson in Alfred Hitchcock Presents
In 1971,
Hingle
returned to serious televised theater, with a substantial role in a Pulitzer Prize-winning play adapting an equally honored original work by
James Agee
,
All the Way Home
(published posthumously in
Agee
's name as the 1957 novel
A Death in the Family
), which also starred
Joanne Woodward
,
Richard Kiley
, and a young
James Woods
. He continued to act in feature films, but could be seen in an assortment of authoritarian roles on television several times a year in some of the era's most acclaimed and influential programs:
Mission: Impossible
,
Bonanza
,
Gunsmoke
,
Kung Fu
,
The Six Million Dollar Man
,
Medical Center
,
McCloud
,
The Streets of San Francisco
,
Hawaii Five-Oh
,
Barnaby Jones
, and
Vega$
. His return to dramatic prominence came in 1979, with two astonishingly divergent performances: as the wily, manipulative
'Colonel' Tom Parker
in the acclaimed TV-movie
Elvis
, and in a heartbreakingly frank and accessible turn as the title character's father in 1979's Oscar-winning unionization biopic Norma Rae, starring
Sally Field
. In that film,
Hingle
, a deeply private man, for the first time permitted his mangled left hand to be displayed onscreen, personalizing his role as an aging blue-collar worker bearing the scars of a lifetime of hard, unforgiving labor.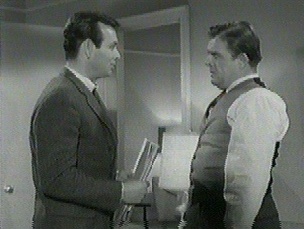 Pat Hingle (right, with David Janssen) in The Fugitive
In the Eighties
Hingle
would return to his comfort zone, episodic television, in guest-starring parts on
M*A*S*H
and its first spinoff,
Trapper John, M.D.
;
Hart to Hart
,
St. Elsewhere
,
Simon & Simon
,
Magnum, P.I.
,
Amazing Stories
,
Matlock
,
The Equalizer
and a
Kojak
TV-movie, as well as in an adaptation of
John Steinbeck
's
Of Mice and Men
and the epic
Herman Wouk
miniseries
War and Remembrance
, as Admiral "Bull" Halsey. But he was far from absent from big-screen entertainments; he followed up a pay-the-bills turn in the hit Dirty Harry sequel
Sudden Impact
with a more substantive role in the Cold War spy film
The Falcon and the Snowman
, before coming to the attention of Gen-Xers with the first of several well-received comedic ventures, as the flabbergasted estate executor, Edward Roundfield in the seventh filmed adaptation of the 1902
George Barr McCutcheon
novel
Brewster's Millions
. Later, he appeared in the
Stephen King
adaptation
Maximum Overdrive
and the
Diane Keaton
laugher
Baby Boom
, before cementing himself in film history as a generation's definitive vision of Gotham Police Commissioner James Gordon in the
Tim Burton
blockbuster
Batman
(1989).
Hingle with Shelley Winters in The Girls of Summer (play)
Steady work followed, much of it forgettable, in a new television miniseries adaptation of
The Shining
, a movie-of-the-week retelling of the Jessica McClure story, the laughably awful
Not of This World
(not to be confused with a
Traci Lords
film) and
Paul Hogan
misfire
Lightning Jack
; the equally if unintentionally hilarious
Sharon Stone
Western
The Quick and the Dead
(which also featured up-and-comers
Russell Crowe
and
Leonardo DiCaprio
), and three
Batman
sequels. But there were some incredibly rich and textured performances, too: as P.J. Kennedy in the all-star ABC Golden Globe-winning miniseries
The Kennedys of Massachusetts
, 'Boss' Tom Pendergast in the classic
Gary Sinise
TV-movie
Truman
, and in the groundbreaking, Emmy-winning Showtime original movie
Bastard Out of Carolina
, starring
Jennifer Jason Leigh
. But perhaps
Hingle
's best late-career performance came in the queasily mesmerizing
Martin Scorcese
-produced 1990 drama
The Grifters
, where he played against-type as the disarmingly charming sadist Bobo, who memorably threatens to beat
Anjelica Huston
's character to a pulp with a sack of oranges and then stabs out a lit cigar on her hand. For a great, big, affable bear of a man, resembling in many respects an aging
Mickey Rooney
, who had spent an entire career building up credibility with audiences in a variety of authority-figure roles, this was a shattering departure, and for this critic easily the most memorable of an incredibly diverse life spent largely onscreen.
The "Hanging Judge" (Hingle) counsels accused rustler Cooper (Eastwood) in 1968's Hang 'Em High
Mr. Hingle
kept busy throughout his seventies and eighties, right up, in fact, until the last year and a half of his life, continuing to appear on network television (
Murder, She Wrote
;
Cheers
;
In the Heat of the Night
;
Wings
;
American Gothic
;
Homicide: Life on the Street
) and in major-studio films, including
Muppets from Space
,
Shaft
, and
Talladega Nights: The Ballad of Ricky Bobby
. His last filmed role, appropriately, was as a judge in the 2008 independent film
Undoing Time
.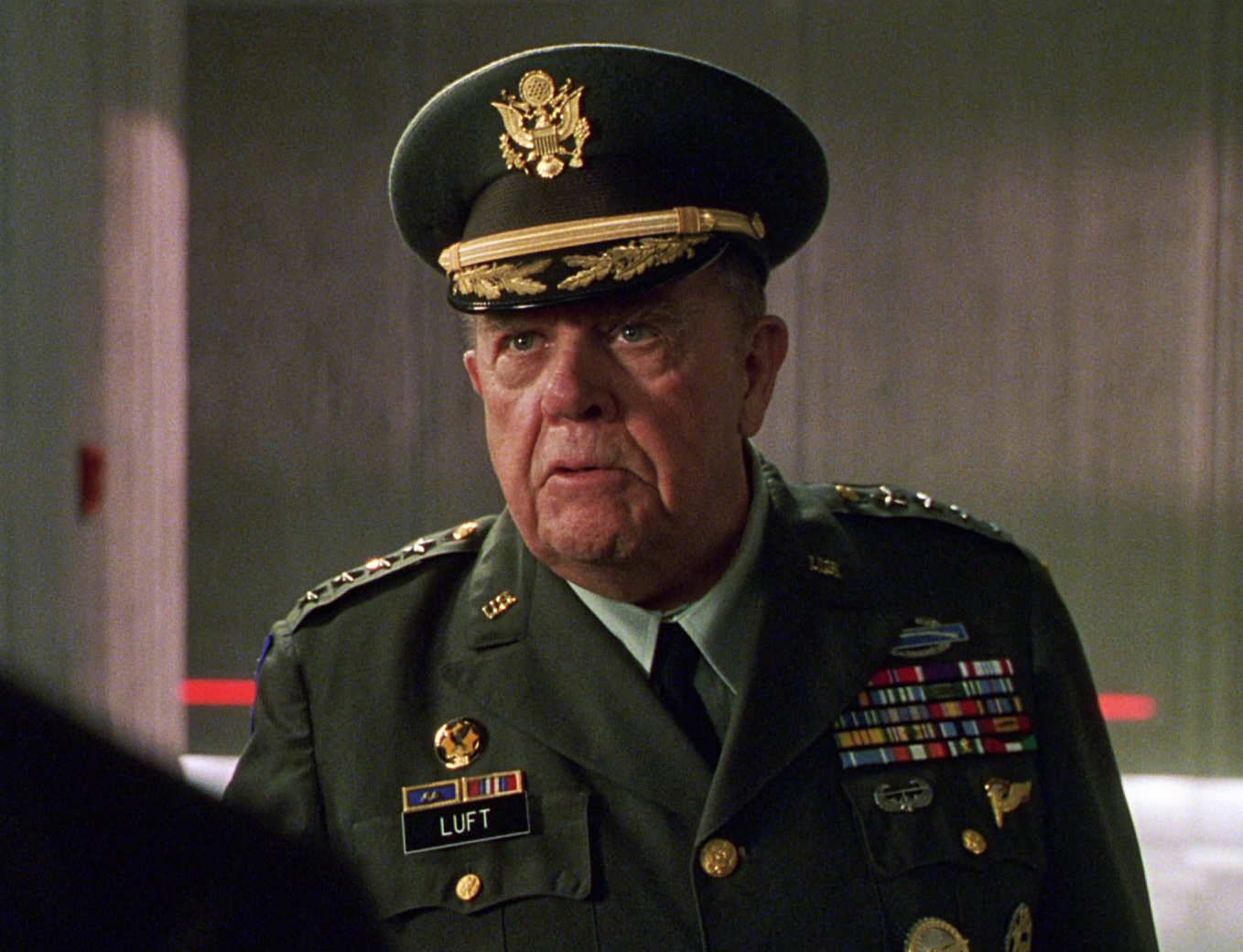 As General Luft in Muppets from Space
Martin Patterson 'Pat' Hingle
died of leukemia at his North Carolina home on Saturday, January 3, 2009, after a more-than two-year struggle with the disease. He is survived by his second wife, Julia, their two children, and three children from a previous marriage. He was 84.
Let us now render honors for our fallen Commissioner.
Pat Hingle, 1924-2009
Swedgin
.
Oldboy





Posts

: 270


Join date

: 2008-12-16


Age

: 46


Location

: The Black Hills



Very nice tribute, Swedge. Gruff but kind, I remember many of his characters, such as in Quick and the Dead and, of course, the original Batman series, where he was one of the few actors there who seemed capable of taking it seriously.

That episode of M*A*S*H, where he played a tough-as-nails inspecting Colonel (who actually turned out to be an old friend of Col. Potter and was actually there to play a practical joke on the entire staff), may be one of the flat-out funniest episodes of that series (and that's saying something).

Farewell, Pat. Ya done good.

_________________
Michael, we don't have a lot of time on this earth! We weren't meant to spend it this way. Human beings were not meant to sit in little cubicles staring at computer screens all day, filling out useless forms and listening to eight different bosses drone on about about mission statements!
Peter Gibbons





Posts

: 1455


Join date

: 2008-11-26


Age

: 48


Location

: Glendale, AZ



Don't forget that he was the narrator in The Land Before Time (the first one).

Rest in peace, Pat.
_________________
"Dare to be stupid."- Weird Al Yankovic
My DVD's:
http://damntheseloginnames.dvdaf.com/
The film lasts 99 minutes. The terror lasts forever.
Paranormal Activity
Now playing in select cities, coming soon everywhere.
Don't see it alone.
Tony Stark/ Iron Man





Posts

: 3771


Join date

: 2008-11-26


Age

: 27


Location

: Springfield, Missouri



Always a favourite of mine -- glad you posted this Swedge.
Marty McFly





Posts

: 783


Join date

: 2008-11-25


Age

: 41


Location

: Halifax, Canada




---
Permissions in this forum:
You
cannot
reply to topics in this forum